Business Disputes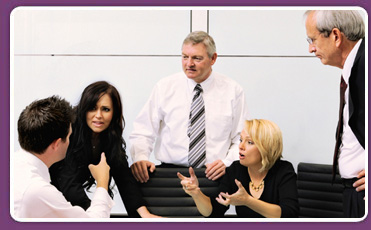 Business disputes are nothing new to India and its people, and have been taking place for ages. With the changing of time, the nature of dispute may have transformed, but the intensity is more than ever now. Every business faces one dispute or another in the course its run, and in fact, few thrive on it while some get ruined.

Business disputes can strike a venture over any issue, and monetary concerns remain the foremost of them. In fact, cases are galore where two warring partners are found tussling over issues as petty as decision making or profit sharing etc. Buyer-seller dispute too surfaces with alarming regularity across industry verticals over payment issues or similar terms and conditions.

Joint venture disputes, in fact, dominate the industry today where one partner tries to overcome the rights or another. And above all, credit row is among the commonest form of disputes that plague the players in the domain. In all such cases, the nature of dispute tends to revolve around the finances, profit-sharing, decision making, ownership rights etc.

In certain business disputes, defaulter flees the scene with HIS / HER share to leave the other partner fuming. At the same time, we do take up cases where vendor is duped of money on account of credit transaction. In such cases, the promised payment is not made, and the defaulter runs away and remains untraceable. All such disputes are almost inevitable at first, though steps can be taken to find a solution to them all.

We, at Sleuths India, remain at the forefront of the investigation domain for helping businesses and clients solve various disputes of any scale or size. We may not stop the dispute, but we can certainly help the clients by finding the cause and defaulters in such cases.

If you run a business of any nature and are stuck in a dispute, we would help you out. Sleuths India ensures that any fraud employed for business disputes is exposed to benefit the party harmed. We leverage on the up-to-date technologies and systematic approach to solve any disputes which can bring harm to our corporate client.