Employee Cheating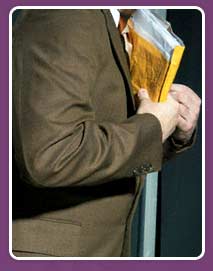 Employee cheating is a menace that most of companies or corporate firms have to bear for the lack of concrete evidence. From forgery to embezzlement to fraud to fund misappropriation – there are many ways a bad employee brings harm to the employers. Most of the time, such cheatings go unnoticed to subsequently cause big damage to the concerned company or organization in question.

Cases are galore where employees secretly go against the interests of the own company to benefit the rivals or benefit the self cause. Sending vital information to rivals is also rampant, and major IT & Software firms face the maximum brunt in such cases. Taking up a side business alongside doing the job is as common as any other corporate menace. Theft and Pilferage are other common form of cheating that employees are found involved.

We receive umpteen cases where employees shamelessly take commission from vendors, suppliers or sellers on behalf of the company in lieu of substandard or cheap products. More so, cases are received where employees deliberately buy cheap raw materials directly from vendors with an "adjusted rates" to make money, which harms his own organization in the process. We have exposed individuals whose dealings have been unfair, particularly in the sales department where they can twist rates and prices etc.

In essence, cheating by employees has grown in scale and size to badly impact the industry as a whole. We, at Sleuths India, regularly receive cases wherein an organization faces the issues of internal cheating by its own employee. We receive cases where certain info is leaked to weaken the employer in order to benefit the rival.

We fully understand the corporate dynamics and the changing ethics in the wake of monetary benefits. We, at Sleuths India, ensure that any client who approaches us for employee cheating gets the solution in earnest way possible. To track down cheats, our modus operandi remains simple yet thorough, and we leverage on the latest gadgets and methodical approach to nap the culprits.

More so, we also deal with cases related to Trade Union and Labor Court to benefit our clients in the best way possible. We strive to restore the flow and growth of the company which somehow has employed someone interested in cheating rather than contribution.