Mystery Shopping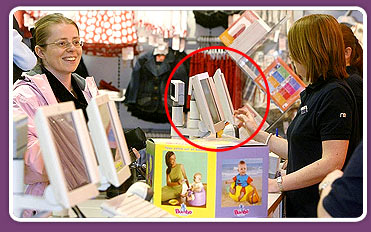 At Sleuths India, we offer a myriad of services to you. Mystery shopping investigation is one among these. When you have doubts over your employees for not working according to the rules and regulations of your organization and for carrying unwanted and illegal buying or selling activities. When you are suspicious about your employee's dealings and business policies followed by him/her, you can take our assistance in finding the gravity of the situation.

People in your organization might be indulging in selling the products and services, without your knowledge. Many a times, the things available in the stock may go missing as these have been sold already, in all these cases, we help you in determining the reasons behind these fraudulent activities and at the same time also provide you with effective solutions to implement the same. Since we offer solutions to these highly complicated and complex cases, we are widely appreciated by our clientele and have been regarded as the Top Most Detective Agency in Delhi.

Sleuths India is recognized for providing extensive services of Mystery Shopping. The specialized service of mystery shopping is a great saviour and a winner for the business owners. Mystery shopping investigations helps you in locating the missing stocks from your inventory and also to keep an eye on your staff, to check if there are no thefts taking place Mystery Shopping ensures that the employees and the managers are working at par with the stringent service standards. We may even send our detectives as a customer to notice the suspicious activities going around and also notices the staff's performance. These Mystery Shopping services ensure a smooth running of your business activities.