Sting Operations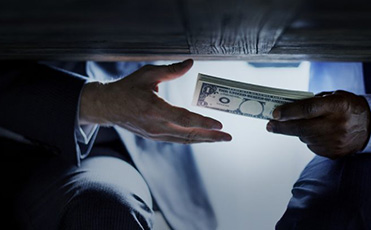 Sting operations are among the most complex of investigations that require all the evidence to be collected secretly and legally while adhering to the rules of the law. They often become necessary in cases where a covert operation is needed to catch someone in criminal, illegal or dishonest activity. The use of a quality and precision-oriented sting operation can always help catch someone red-handed, or gather a solid proof of evidence against malpractices or evil designs of any individual.

As an award-winning private detective agency, Sleuths India has a proven record at carrying out sting operations and collecting evidence and proof in the toughest of situations. We not only use the most sophisticated camera in the world which gives HD quality with data and time, but also use high-tech gadgets, microphones and other devices in our sting operations. We have done sting operations on a number of people and delivered excellent results to clients from across industry verticals.

WHEN TO HIRE SLEUTHS INDIA FOR STING OPERATIONS

Sleuths India can be trusted for covert operations for cases ranging from workplace crimes to property crimes, intellectual property theft, civil investigation, criminal investigation, domestic violence, drug abuse and so on. You can avail our services in a lot of cases and situations, including –

When you want to expose someone who verbally agreed but did not abide by the same at the time of dealing
When you want evidence against any person who says and do otherwise and appears a risk for verbal business deals
When you want record things of business meetings to use the same as evidence
When you want solid evidence against someone while staying anonymous
When you want electronic surveillance, fixed surveillance or moving surveillance to uncover the truth or catch the criminal
When you want to expose corruption or corrupt practices or nab someone into dishonest practices
When you want to catch someone in the act of illegal, criminal or other activity intended to harm you
When you want video or audio footage of the suspect or act
When you want sting operations in the affairs of high-stake property dealing
You want sting operations in matrimonial cases, fraud cases, corporate due diligence
When you suspect one of your employees is into theft and want evidence against them
When cash or stocks or inventory are disappearing and you want to catch the employee red-handed
When your key files and data are consistently stolen or passed on to rivals and you want to catch the person red-handed
When you want to catch someone into illicit or dishonest activities with the purpose to harm you or your business
When you want to collect solid and correct information to present in the court of law as legal evidence
When you want sting operations to protect your identity, follow all legal rules and abide by privacy protocols
When you want exact results without legal complications
When you want employee investigation or asset verification of your management
When you want evidence with any infringement of the subject's privacy
When you want sting operations with 100% confidentiality in every situation
Evidence-based investigation from Sleuths India
Sleuths India
is easily the best detective agency when it comes to sting operations as we're a
President Award winning
private detective agency with over two decades of industry experience. We have the largest
team
of investigators with the former officers from the Army, Police, Intelligence Bureau, Research & Analysis Wing (RAW) guiding the operations.
Our team
can always deliver great results with sting operations as we have a solid network with high-tech
offices
in Delhi, Mumbai, Pune, Kolkata, Bangalore, Chandigarh & Lucknow. We also take pride in our
membership
to APDI, WAD, ASSOCHAM, PHD Chambers of Commerce, CII (Confederation of Indian industry), NASSCOM, DMA (Delhi Management Association).
If you want sting operation done on anyone hire Sleuths India and get the best of results, always!